Small flats are being hunted for in the centre of Budapest -part two
August 5th, 2016
In part two of our two-part article, we continue with the tendencies elaborated on previously – after explaining the preferences of investors and analysing the scarce demand on the leasing market, you can read about the groups that prefer living in the so-called party district less, or the reason why properties cannot be undersold anymore.
Moving away from the party district
It's clear that smaller sized flats are the most sought-after amongst buyers currently, while it's also very apparent that investors and the youth determine the movements of the market – families are rarely ever a factor these days. They would rather move as far as they could from the centre, mostly from District VII and primarily from Kazinczy street and its surroundings, as this area has become unfit for them to live there because of its large number of nightclubs, bars and vivid nightlife.
"In conclusion, somewhat of a migration has started, away from the party district, but owners are currently in a lucky situation as there's still a high demand for flats here, making them able to sell even properties that are in a bad condition for a large sum of money. Which means that now is the right time to act for those who would like to live in a more family-friendly neighbourhood" – noted Mr. Schneider. He also added that there already are some townhouses in the area in which half of the flats are rented out.
District V – a balanced area
The picture is, however, different in the actual centre of the city. District V has always been a much more balanced one, the number of transactions is smaller and so is the number of properties. Proportionally, the number of housing for sale is smaller than in other districts, housing by the banks of the Danube practically don't even ever change owners. Prices here have always been higher than the average, which also means that recent increases weren't as large as, for example, compared to that of District VII There, earlier prices around 300 000 HUF have now reached as much as 500-600 000.
While in Districts VI and VII, Kazinczy and Király street and their surroundings are the most popular, in District V buyers – especially foreign investors – aren't really interested in the exact location and the facilities of their future property – the only important factor is that it's located in the centre.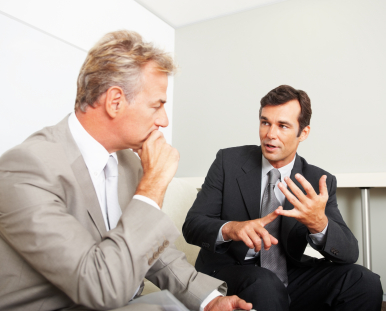 No flats can be found under their optimal prices
"In this market segment, there still are a lot of foreign investors who find the current prices very rentable. However, nobody should have false hopes about selling their housing for whatever price they imagine" – warned Balla Estates' expert. Foreign investors are usually well informed, and they also choose more wisely. They're not led by their emotions, but instead they make offers based on figures, data and calculations, also examining possible returns. If the selling price isn't to their liking, they won't buy the property and continue to search for their ideal one.
Mr. Schneider also called the attention to buyers on the other side of the market who intend to purchase housing for well below their ideal price, just to sell them at a much higher price later on, after the necessary renovations. However, there are no properties on the market that have a price significantly below the ideal price point anymore. "So-called great buys are currently non-existing, so nobody should expect that they can snitch a flat for only a couple million Forints in the centre." Investors can only be present on the market if they settle for a smaller margin.
As far as the future is concerned, Mr. Schneider said he isn't expecting bigger changes to happen this year: he's hoping to see a balanced, steady market which is still determined by the dominance of demand, with stagnating prices. It seems that last year's craze is long gone, it is not coming back – the current situation is much more moderate, and isn't likely to radically change.
(Source: http://realista.hu)
Read the first part of this article as well.
Popular posts like this
Getting a new flat requires struggle – part one
Letting out and selling homes have become more difficult in Hungary– You shouldn't discard the notion of hiring an agent just yet!
---
back