Hungarian Property Price Spikes Up in Pedestrian-only Zones
August 3rd, 2016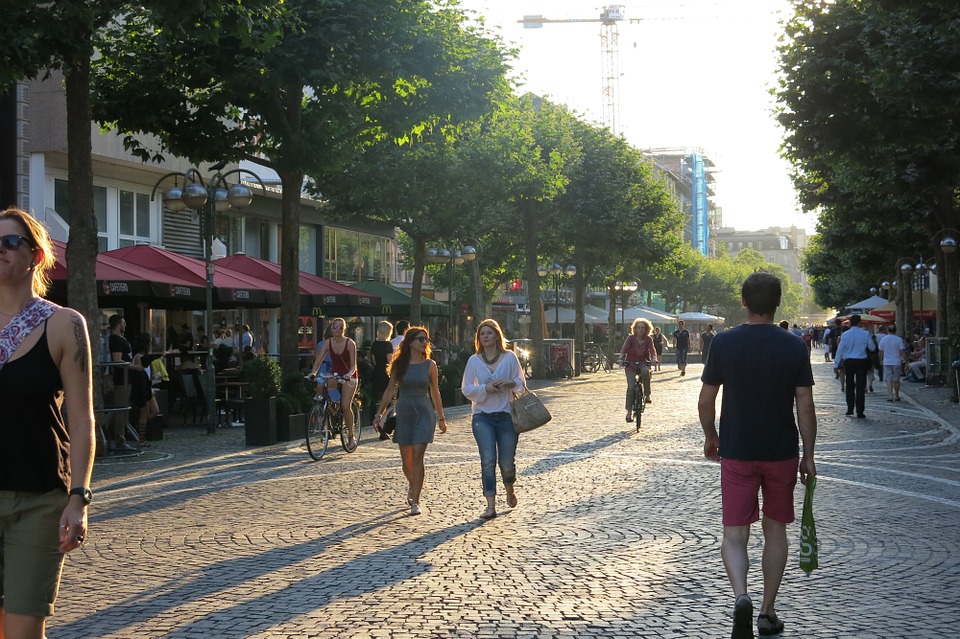 The value of apartments in the Hungarian real estate market can be particularly increased by improving their direct surroundings. It is clearly reflected on the price development of properties situated on pedestrian-only streets in Hungary.
A pedestrian-only has a great importance
Extensive international surveys demonstrate that the greater the pedestrian character of the surrounding area of a residential property, the bigger is the price premium of it. After examining 4 different parts of Hungary, FHB Land Credit and Mortgage Bank Company and Eltinga Research Institute concluded that streets converted into pedestrian-only walks have already increased the value of the properties and not only in the pedestrian-only zone but also in its wider surrounding.
A good example from the real estate market of Budapest
Lövőház Street in Buda is an illustrative example of how this process goes in the housing market. Lövőház Street was transformed into a pedestrian precinct just some years ago. Since then, much to the locals' delight, a great number of restaurants, cafés, and stores opened along this tree-lined lane. Before 2010 is was a parking zone with apartments 10 % cheaper than in other streets in the neighbourhood. After the transformation - despite the recession period -, property prices immediately started to boom in the newly made pedestrian-only: between 2010 and 2015 prices rose by more than 40 percent! By 2012 the apartments of Lövőház Street had become more expensive than flats in the surrounding streets. Last year its property prices can be characterised by a 13 percent increase compared to that of the narrower environment and their price was 5 percent higher than the average prices in its wider environment.
What about the countryside?
Kárász Street in Szeged has also profited from renovations started in 2013. While its apartment prices used to be significantly below than those of the area, by 2012 property prices in Kárász Street had increased by 18 percent and by 2015 the difference had reached 20 percent.
Source: www.realista.hu
Popular posts like this
The gap between the prices of previously owned and new housing is closing up
Is a skyscraper going to be built at Kopaszi-gát?
---
back