The housing market is still flourishing -part2
June 15th, 2016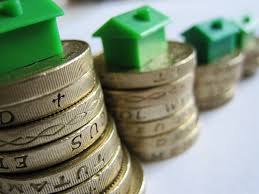 In the first quarter of the current year, based on Otthon Centrum's sales experiences, prices have also been on the rise in rural areas as well. In the case of pre-owned homes (family homes, townhouses and panel flats), each became 5-15% more expensive in most cities, but in certain places such as Debrecen, the market saw a rise in average prices per m2 surpassing 20%. In the case of recently constructed townhouse flats, the amount of average price rise surpassed 15% in certain cities such as Szeged or Sopron, but in most towns it stayed under 5%.
Last year, a total number of 7612 flats were sold, 1929 of which were in Budapest. A reason for optimism is the increase in the number of building permits issued: last year, there were 12515 of them issued, which was 30% more than a year before that. The statistics of the first quarter didn't show a breakthrough compared to the same period in 2015, but the proportion of flats constructed by contractors have surpassed that of the previous years countrywide and in the capital as well.
After last year's significant rises in rent money, Otthon Centrum reckons that in the areas that have the highest rentals, the rise has stopped in the first quarter of 2016, and at the same time, Budapest districts and rural towns with a lower rental amount produced a significant increase, around 40-80% compared to the figures of the same period in 2015. The increase of rental fees wasn't followed by the price rise of town house flats that can be easily put up for rent and are good sources of investments, thus a slight decrease in rent return could be observed: compared to the level of achievable returns above 7%, this year's calculated housing investment returns are around 3.5-6.5%.
According to Otthon Centrum's data, in the first quarter of 2016, the monthly rental unit prices of townhouse flats in Hungarian cities and towns were around 1200 – 3200 HUF per m2. The highest rentals in the capital were in downtown districts in Pest and district II. in Buda. Out of the bigger cities in the countryside, the priciest flats available for rent can be found in Győr. As far as housing investments are concerned, one of the most common types of investment strategies is purchasing properties to put them up for rent. In frequented areas such as near universities and colleges, in cities and towns with a significant amount of available job opportunities, a secure income can be acquired by making properties available to rent.
Read the first part of this article!
(Source: http://realista.hu/ingatlanpiac/egyelore-duborog-a-lakaspiac/130904)
Popular posts like this
Hungarian Real Estate Market on Pace for another Year of Record-breaking Sales
Hungarian property prices set to rise further as demand outstrips supply
Fast times in the Hungarian real-estate market
---
back