Letting out and selling homes have become more difficult in Hungary– You shouldn't discard the notion of hiring an agent just yet!
May 31st, 2016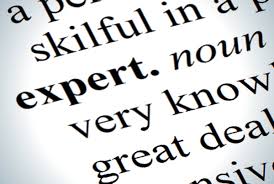 Sellers advertised their properties in more than realistic prices than in Q1 resulting in a growing number of supply in the property market. The situation makes it more difficult for the owners to sell their properties than a few months ago.
The reason why you need a real estate agent now
This process also means that more people need real estate agents to sell their property as it, which can translate to waiting less to sell your home and possibly get as much money as your house is worth.
Be careful when raising property price!
Due to the above mentioned market situation difference between sales price and the real actual price is getting bigger.
Let's take this mini case-study as an example: a good-quality, 37 sq. m flat was advertised for 14.9 million HUF in József Attila Housing Estate, a popular area. Potential buyers offered 14.9 million HUF, then 14.7 million HUF for it; neither offer was acceptable for the owner. These potential buyers could easily find another apartment, so finally the flat could be sold for 14.5 million HUF.
Rental prices may drop
Renting a flat is easy in district 7, 8 and 9 due to the good infrastructure and there are also a lot of universities and jobs in the area. There have been a growing number of rentable apartments in these districts due to the significant market demand. Owners need to come to terms with the changing aspects of the rental market; as tenants are more likely to pay less for the same volume than they used to a couple of months ago.
Preferred sizes, types and districts
District 7, the neighbourhood of the City Park, Corvin quarter in district 8; Liliom and Viola Streets and the parts of József Attila Housing Estate that are closer to the underground line in district 9 are the most popular areas. Potential purchasers are interested in nicer flats in good quality. 40-70 sq.m apartments are in biggest demand either in brick buildings or in tower block apartments.
New houses can lower the price of existing homes
In case of new homes the most preferred ones have 3 bedrooms and are at least 60 sq.m. These standards surely have to do with the requirements of the Government Support Family Benefit (CSOK). These new houses will have been built only by Q3-4 2017. They can cause some slight decline in the property prices of existing homes.
(Source: http://www.tozsdeforum.hu/uzlet/gazdasag/egyre-lassabban-mennek-el-a-lakasok-68207.html)
Related articles:

Hungarian Real Estate Market on Pace for another Year of Record-breaking Sales
Check out Tower International's attractive stand on the prominent Moscow International Property Show
Up to 150 000 properties could be sold in Hungary this year
---
back