​Record-Breaking Sales on the Real Estate Market
October 14th, 2014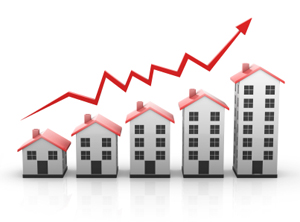 The number of the transactions on the real estate market hasn't been this high as in this September since January 2012. According to the data of real estate agency Duna House 10059 transactions were realized in last month, which means this September has been the best month in 2014, and at the same time the second best in the past 5 years.25 Percent More Apartments Were Sold than in Last September
In last year's same period 25 percent less apartments were sold than in this September, although that was the best month of 2013. According to the estimations of the real estate agency 74 thousand transactions were made in the first 9 months of this year, which is 17 percent more than in last year's same period. According to the forecasts 100 thousand transactions will be realized in the whole year, which will make 2014 the strongest year in the post-crisis history of the market.
The Desired Numbers Are Not so Far Away Anymore
There's a reason for further optimism, since the market is becoming busier in a faster and faster pace: according to the estimations next year 120 thousand transactions can be realized. Although the ideal number would be around 150-180 thousand; providing the development of the market continues in this pace, the desired number is not so far away anymore.
Source:
http://hvg.hu
---
back